Helping you get the IELTS score you need to make your dreams a reality!
IELTS can open up opportunities for universities, work, promotions, immigration, etc.
انه من دواعي سروري ان يكون السيد (جي بي) هو استاذي من مدرسة (الانكليزية اليوم) الذي ساعدني للاستعداد لامتحان الايلتس , لقد قام بعمل رائع, وبالحقيقة فأن مايميز السيد (جي بي) هو معرفته الغنية وخبرته العملية بطريقة تفكير المتكلم العربي عندما يتكلم الانكليزية, انه حقا من النادر جدا ان تجد احدا لغته الام هي الانكليزية و يعرف العقلية العربية.و ابعادها الفكرية,لذلك فهو قادر على تفسير اللغة المختلطة التي يسميها ارابيش, ويستطيع ان يقف على الاسباب التي تكمن وراء اخطائنا اللغوية التي لا نلاحظها ,وهذا بالذات ساعدني على تجنب تلك الاخطاء الشائعة مما ارتقى بي الى مستوي لغوي اعلى, و اكثر من ذلك فهو لديه احترافية عالية في كتابة التقارير الاحصائية مما ساعدني لكي اجيب على الجزء الكتابي الاول من الامتحان بكل سهولة, ولولا مساعدته لما امكنني ان افعل ذلك
وبكل تأكيد فأنني اوصي به لكل من يريد التقدم والتعلم والنجاح
I am so glad I had Mr. JP as my teacher at EnglishTodayUSA. He helped me prepare for my IELTS and truly did. What is particular and distinctive about Mr. JP is his rich knowledge and experience with how Arab speakers think when they speak English. It is so rare to find a native English teacher who knows how your Arab mind works, thinks, and the reasons why you do those common "Arabish" (what he calls it) mistakes that we Arabs don't usually notice. This helped me avoid those common mistakes and took my speaking and writing to the next level. Moreover, he is proficient at writing graph reports so during the test the writing task 1 was a piece of cake for me. I couldn't have ever said that without his help. I strongly recommend him!
JP is an amazing teacher. He helped me a lot especially for preparing IELTS. He has improved my language. I recommend everyone who wants to improve his language or to take IELTS to prepare himself with Mr. JP. المدرس ج ب معلم رائع. لقد ساعدني كثيرا لتطوير لغتي الانجليزية والإعداد لاختبار الايلتس
أنصح من اراد اخذ دروس للحصول على درجة أعلى او لتطوير اللغة
حصص خصوصية Private IELTS Classes: Just You and JP
547.5 Saudi Riyals for 10 classes

◊ Just you and JP

◊ Choose the days and times you want

◊

JP is a professional English teacher from America who specializes in IELTS preparation. He has helped prepare thousands of students to improve their IELTS scores, and he is excited to help you too!

◊ The class meets on Zoom

◊ You will be given a recording of each class so you can practice everything multiple times and watch any classes you miss!

◊ You can choose to focus on any of the 4 sections of IELTS (speaking, writing, reading, and listening)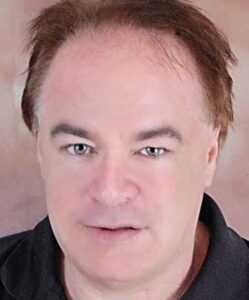 *We are not affiliated with or endorsed by IELTS in any way. We provide training for the real IELTS to give you a better chance of attaining higher scores, but we do not and cannot guarantee scores.