Private online English classes to help you reach your goals.
Start building your bridge to success today!
Why Choose
EnglishTodayUSA.com?
Choose exactly what you need and want!
High-quality private classes
Speaking

Grammar

Writing

Reading

Listening

Pronunciation
Vocabulary

IELTS preparation

Business email writing

Conversation skills

Presentation skills

Anything else you want!
1-on-1 and group classes with professional English teachers

All ages are welcome (kids, teens, adults)

Digital flashcards for all new words every class

Live video calls (Zoom, Skype, etc.)

We specialize in teaching English to Arabic speakers
Quality classes at an affordable price
English Today USA
Choose from the packages below and start your English learning journey today
Private classes with a professional English teacher
حصص خصوصية مع مدرس أو مدرسة لغة إنجليزي محترفة

One Class
Try one class جربوا حصة
Silver
10 Classes عشر حصص
Gold
15 classes خمسة عشر حصة
Platinum
20 classes عشرين حصة
Diamond
25 classes خمسة وعشرين حصة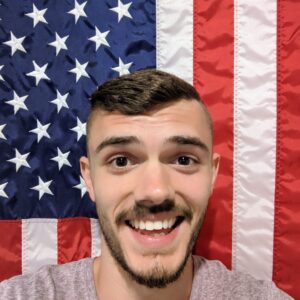 Small Group with Josh (10 classes)
Just you, Josh, and 3-4 other students
596.25 SAR

A – You,  Josh, and 3-4 other students
B – Speaking, vocabulary, grammar, writing, pronunciation, etc.
C – Intermediate to advanced students
One on One (5 classes with Josh)
Just you and Josh
1668.75 SAR

A – Just you and Josh
B –  Private classes: customized specifically for you based on your needs and goals
C – Choose to focus on speaking, grammar, vocabulary, pronunciation, listening, reading, writing, IELTS Preparation, or any combination of these
This error message is only visible to WordPress admins
There has been a problem with your Instagram Feed.