Speaking Boost
Do you want to speak more confidently, clearly, and fluently?
Do you understand English well but struggle to speak?
Then this is the perfect class for you!!!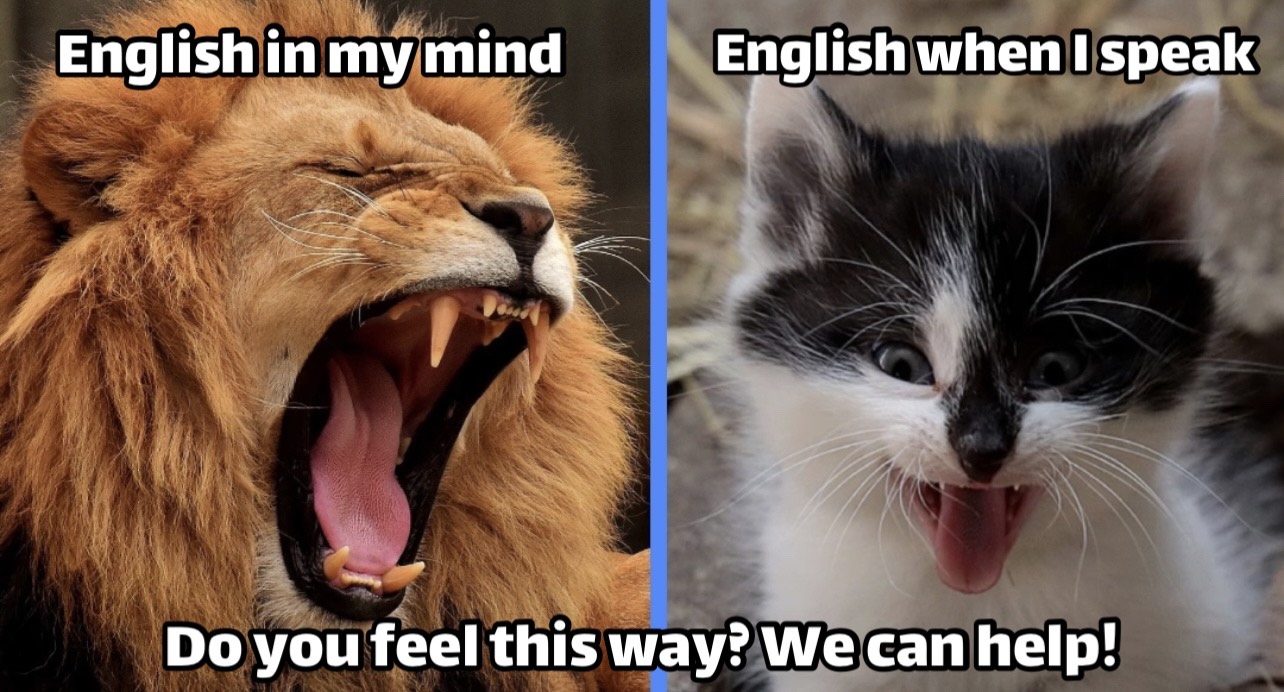 Improving your speaking skills can open up countless opportunities: a better job, more money, your dream university, friendships with people around the world, etc.! Let us help you improve your future by improving your English!
Improvement Guarantee. If your speaking skills don't improve,

we'll give you all your money back

!
When you finish this course, you should be able to:
Never need to worry about forgetting or not knowing a word (you will learn and practice special strategies)
Start conversations and meet new people in an easier and more confident way
Keep conversations going with anyone
Give effective presentations
Communicate politely that you disagree and argue for your opinion, negotiating and finding compromises
Tell stories with confidence at work, with friends, in presentations, etc.
Use imagery to speak more powerfully and accurately and to help listeners connect with what you're saying
Become someone people enjoy talking with
Express empathy well
Talk about the past in a way that is easy for others to understand
Avoid common speaking mistakes that Arabic speakers make when speaking English
And more!!!
It was a big step on my way to improve my speaking skills and I'm blessed to take it with such a professional teacher. Josh has the skill to demolish any fear to practice and encourage you in many different situations. Besides, my power was regenerated each time I attend the class although I was being exhausted and ending my day, but the class was making me enthusiastic each time.
Your effort is extremely appreciated Josh.
Group Speaking Boost with Josh
Just you, Josh, and 3-5 other students
12 group classes (you and 3-5 students) + 24 hours of self-practice speaking activities.

1125

746.25 SAR

Guaranteed Improvement: If your speaking skills don't improve, we'll give you all your money back! 

61 KWD; 75 BHD; 77 OMR; 725 QAR; 731 AED; 3745 EGP; 290,540 IQD

Next class: Starting December 19. Mondays, Wednesdays, and Thursdays at 12:30pm New York time (8:30pm Saudi; 9:30pm UAE)
Where? Live video calls through Zoom. If you don't want anyone to see you, you can turn off your camera, and you'll still see the others.
What if I don't grow? We have an Improvement Guarantee. If your speaking skills don't improve, we'll give you all your money back! Read the details and conditions here: englishtodayusa.com/terms
I have more questions! Send us a WhatsApp message, and we'll be happy to answer your questions! +1 872 365 3276 (Click on the number)